Single-serve coffee makers have increased in popularity big time over the last few years. And we certainly can't blame people for loving them:
They're convenient: pop in a coffee pod and press a button!
They require almost no clean up.
They're small in size, taking less space on your precious counter-top.
On the other hand, many people still question if a single-serve coffee maker worth its price. While the points mentioned above are great, having to purchase coffee by the pod or capsule can get quite expensive.
So is a single-serve coffee maker worth the price? That's what we'll try to explain in this post.
Contents of The Post:
What Is a Single-Serve Coffee Maker and Who Needs It?
Like the name suggests, a single-serve is a coffee maker that makes one cup at a time. Usually, a single serve coffee maker uses a pre-measured coffee pod that has the exact amount of coffee needed to make the perfect cup of coffee. All you have to do is insert the pod, choose your cup size and let the machine do the rest.
There are many kinds of single-serve machines:
Single-serve espresso makers like Nespresso, which makes espresso and espresso based drinks (Cappuccino, Latte… etc.)
Single Serve coffee maker which makes a regular cup of coffee (much like drip coffee), like a Keurig, which is also able to make other drinks like tea, hot chocolate and more and some coffee drinks like a Cappuccino.
A single-serve coffee maker which makes only coffee, and doesn't necessarily require coffee pods (you can use coffee ground).
Why would you choose to use a single-serve coffee maker?
If you're always in a hurry, or even if you like convenience, a single-serve coffee maker is perfect. Using one:
You don't have to make more coffee than you need like some drip coffee makers require you to make a full pot of 10 or 12 cups.
No need for filters, no need to clean any mess.
Single-serves are QUICK. Most will make you a cup of coffee in under a minute.
Is Single-serve Coffee Instant Coffee?
This is a question that gets asked quite often. Because a single serve will make you coffee almost instantly, people question if they coffee inside the pods is instant. No, single-serve is NOT instant coffee. It is ground coffee sealed inside patented coffee capsules that keeps it fresh until you use it. The machine forces hot water through the capsule or pod to brew the coffee as quickly as possible. Click here to have a look inside a K-Cup coffee pod and how it works.
How To Choose the Best Single-Serve Coffee Maker For You?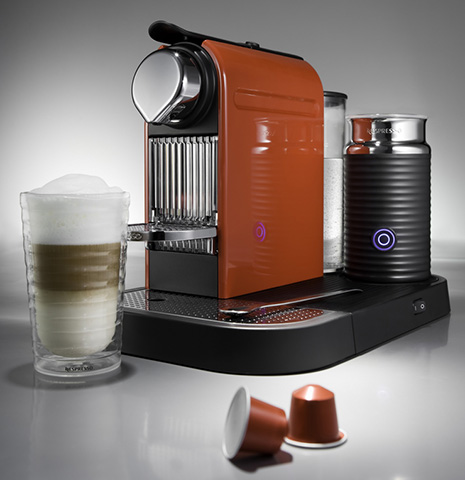 Before you choose what single-serve coffee maker to go for, here's what you need to know:
All single-serve coffee makers use their own type of coffee pod. So before deciding on a machine brand, make sure the coffee pods for the coffee maker are accessible to you. Although thanks to the magic of internet shopping, you can get any pod you want easily.
Now you've got the most important thing covered (capsules/pods), decide what beverage do you enjoy the most: coffee or espresso?
If you enjoy a nice cup of traditional coffee, then your best bet is a Keurig coffee maker which has the largest variety of coffee pods from famous brands like Green Mountain, Dunkin' Donuts, Starbucks, Tully's and more.
If you're an espresso, Cappuccino or Latte fan, then you'll love having a Nespresso machine, which is by far the most popular of single-serve espresso. Nespresso make their own coffee capsules and they have a wide range of blends to choose from. And there's also a rising number of Nespresso-compatible capsules from other brands that add to the capsule range.
Reviews and Comparisons to Read:
How To Cut Your Costs on Coffee Capsules and Pods: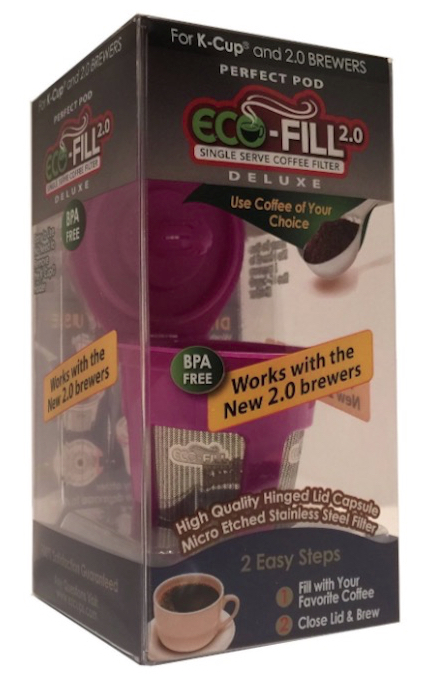 If there's one downside to single serve coffee makers, it's the fact that you'll have to spend a lot on coffee capsules. This isn't a big issue for a single user or a small family, but for a large family or an office, it could add to the expenses tab.
There is a number of ways you can cut down on your coffee costs:
You can try an alternative brand which costs less.
You can use a refillable/reusable pod and fill it up with your favorite coffee ground.
It is important to note that although buying capsules could get expensive, it is still way less that usual visits to a coffee shop. You'll be making coffee shop quality drinks for WAY less than what you pay in your local cafe.
Is It Worth the Price?
Back to our original question, is a single serve coffee maker worth the price?
If you spend a lot of money in your local coffee shop to get your dose of caffeine, a single-serve coffee maker will make you the same quality of coffee at a friction of the price.
If you're a fan of specialty coffee drinks (cappuccino, latte, Macchiato), you'll be able to make these drinks in a minute or two and it won't cost you more than a dollar.
If you enjoy the convenience of automatic coffee preparation with little to no clean up to take care of, you'll love a single-serve machine.
So if you ask us (and if the points above apply to you), yes, a single serve coffee maker is absolutely worth it.