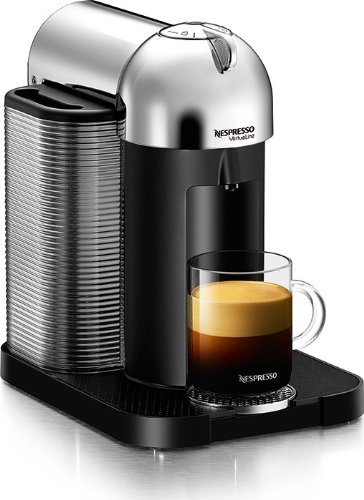 Speaking of best espresso and coffee makers, we forgot to include a newcomer yet a top performing machine that does both Espresso and coffee quite well. The new machine from Nespresso, known as Vertuo or Verutoline, is the ONLY Nespresso machine that is able to make both espresso in the traditional sense as well as a full cup of coffee.
The Nespresso VerutoLine works in a completely different way than other Nespresso machines:
It uses completely re-designed coffee capsules: available as espresso or coffee capsules.
It does NOT use water pressure to brew coffee like other espresso machine.
Instead, it uses a new Nespresso technology known as Centrifusion that spins the capsule 7,000 spins per minute while infusing it with water.
The VertuoLine automatically recognizes the type of capsule you inserted and adjusts itself accordingly.
Other technical features of the Nespresso Vertuoline include:
40 oz water tank.
15 sec to 20 sec pre-heat time.
10.8 lbs weight.

dimensions: 8.32" x 11.91" x 11.93"

14 capsule container capacity.
The Nespresso Vertuoline is a truly new and innovative machine by a company that's ever-evolving.
How Nespresso VertuoLine Works:

Nespresso Vertuoline or Evoluo? Which One To Choose?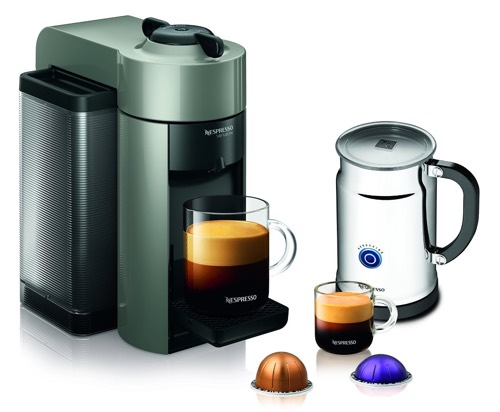 Nespresso has released another espresso and coffee maker known as the Evoluo. How is it different than the VertuoLine? You can click here to read our full comparison about the two models.
Nespresso VertuoLine vs. Original Line, How Are They Different?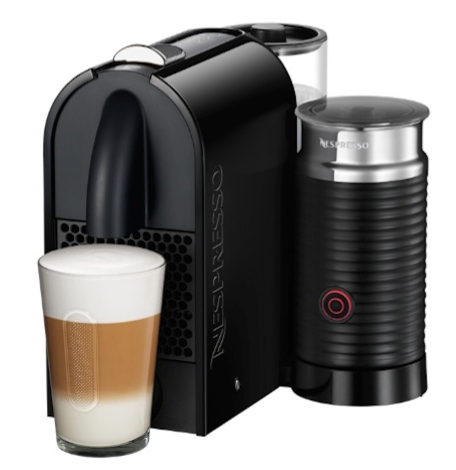 There are three main differences between the Nespresso VertuoLine and Original Line, which includes (CitiZ, Pixie, U and Inissia, Lattissima):
VertuoLine is the first Nespresso machine that brews BOTH espresso, lugno and coffee. Original Line brews espresso and lungo only.
VertuoLine uses a new brewing technology by Nespresso called Centrifusion, which works on rapidly spinning the capsule while forcing water through it. the Original Line uses a 19 bar pressure pump to brew espresso, just like other espresso machines.
VertuoLine uses an entirely new range of capsules than the Original Line capsules. The VertuoLine capsules are available as espresso and coffee capsules.
Nespresso VertuoLine Compared To Popular Single-Serve Espresso Machines:
1. VertuoLine vs. Nespresso Lattissima Plus: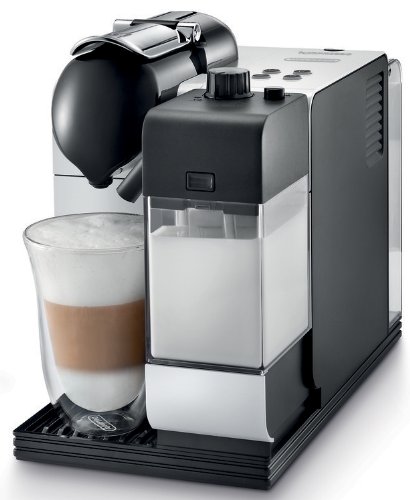 The Nespresso Lattissima Plus is one of the Nespresso Original Line machines, so it uses Original Line capsules.
The Nespresso Lattissima features an integrated milk container for automatic milk frothing. It also features pre-set buttons for making espresso, cappuccino or latte.
The VertuoLine, on the other hand, froths milk using the bundled Aeroccino automatic milk frother.
Since the VertuoLine has two kinds of capsules for either coffee or espresso, it automatically reads the barcode on the capsule, and adjusts settings to brew the perfect drink for you. However, you'll have to pour in the milk froth manually.
2. Nespresso VertuoLine vs. Keurig Rivo:
Coffee Preparation:
Rivo by Keurig is a single-serve espresso maker that automatically brews espresso, lungo, cappuccino and more. However, it does NOT make coffee.
Rivo has an integrated automatic milk frother which prepares froth for cappuccino, latte or iced drinks (froths without heating).
The VertuoLine makes both espresso and coffee.
Both coffee makers allow you to adjust the volume and strength of your brewed drink.
Capsules:
Rivo uses its own capsules exclusively, made by Lavazza.
VertuoLine uses Nespresso VertuoLine Capsules only.