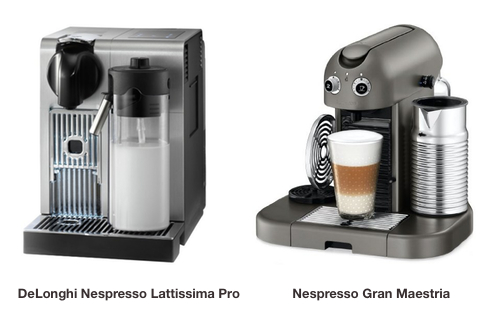 In this post, we've chosen to compare two Nespresso machines with largely similar features and at the same price range: The Nespresso Lattissima Pro vs. Gran Maestria. Before we do that, we'll talk about each machine separately…
DeLonghi Nespresso Lattissima Pro Espresso Machine: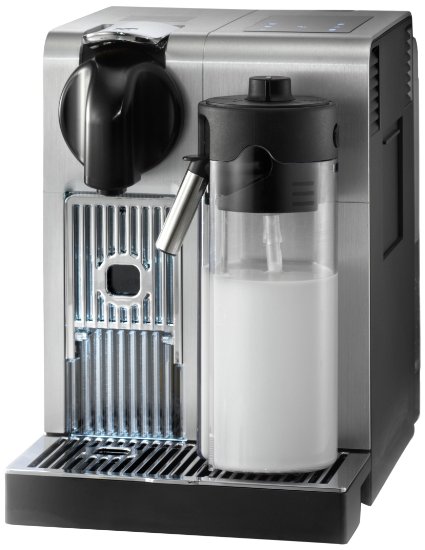 Created by DeLonghi, Powered by Nespresso's patented capsule technology.
Integrated milk frother system by DeLonghi created creamy milk froth and adds it to the cup automatically.
Detachable milk jug allows you to store left over milk in the fridge.
Touch screen control panel with programmable drink options.
6 pre-programmed drinks (espresso, ristretto, lungo, cappuccino, latte, hot milk) as well as hot water option.
Italian design with brushed stainless steel finish and LED backlight.
Click here to learn more about this machine, read the customer reviews and buy it.
Nespresso Gran Maestria Espresso Machine: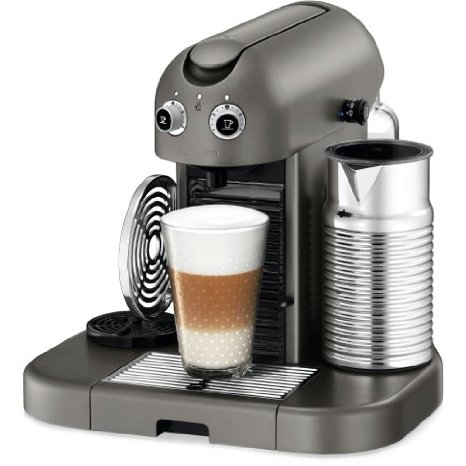 Classic retro design
Automatic coffee preparation.
Adjustable coffee strength and volume.
Built-in stainless steel Aeroccino milk frother.
Adjustable drip tray to accommodate different cup sizes.
What Is The Difference Between The Lattissima Pro and Gran Maestria?
Coffee Quality:
Both machines use Nespresso capsules exclusively, so you should expect the same delicious coffee from both machines.
Features:
The Lattissima Pro is more advanced when it comes to features. The touch screen display makes it easy to program, and its 6 pre-sets make it ready to use right out of the box. The integrated milk frother is excellent as it pours right into the cup, giving you a fully automated experience. The Gran Maestria on the other hand requires some fine tuning for the coffee volume and strength. There are no pre-sets on it, so you'll have to choose your cup size and pour in the milk manually (frothing is automatic though).
Design:
The Lattissima Pro features a slim, sleek and polished Italian design. It's perfect for anyone looking for a sleek modern design. The Gran Maestria is for someone who appreciates a good retro chic design. Thankfully, it operates on a new and modern level though.
Which Should I Buy? The Lattissima Pro or the Gran Maestria?
If you'd prefer to simply press a button and have everything done for you, then the Lattissma Pro is your machine, you'll enjoy its intuitive and quick operation. The Gran Maestria works wonderfully, too, but with some work on your side, if we can call it that.