UPDATE: This model of Nespresso has been discontinued and is no longer supported by Nespresso.
So you've finally decided on buying a Nespresso U machine. Then you realize and get confused by the many names of Nespresso U: C50, D50, D55 and you go to decision mode all over again!
In this post, we'll help you crack the code of those names to tell the difference between these models. Don't worry, they're not confusing at all. But before we do that, let's go over the features of Nespresso U…
Features of the Nespresso U Espresso Machine:
A fully automatic single serve espresso machine – compatible with Nespresso capsules only.
Automatic piercing, brewing and ejection of coffee capsules.
Automatic memorization of your favorite coffee adjustment.
Choose from 3 cup sizes: Ristretto, Espresso and Lungo. All reprogrammable to your choice of volume.
19 bar pressure pump.
27 ounce water tank capacity. Rotates 180-degrees.
Removable magnetic drip tray, accommodates different cup sizes.
Light indicators for empty water tank and full capsule dispenser.
Auto power off after 9 minutes of inactivity.
So, What Is The Difference Between The Nespresso U C50, D50 and D55:
Ok, let's start with the C50 and D50: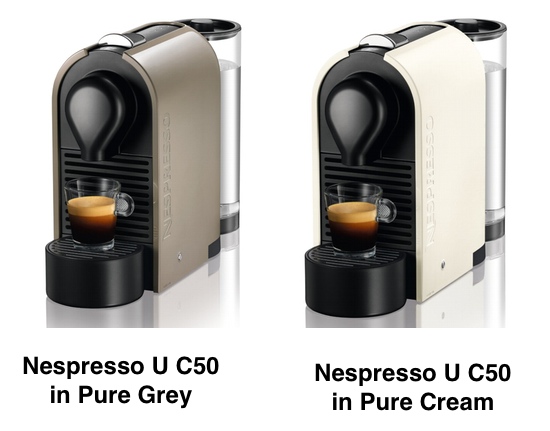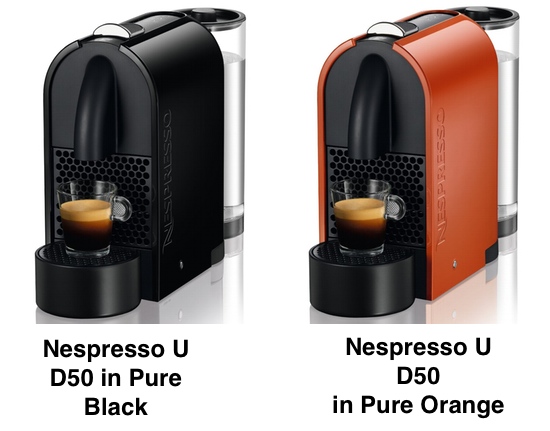 – Features wise: there's absolutely NO difference whatsoever. They're all identical. – Design wise: The name difference simply refers to small design differences. Looking at the pictures above, there's to differences:
The Nespresso C50 has a different coffee spout shape than the D50. This does NOT affect the coffee at all.
The available colors for C50 is Cream and Grey, the available color for D50 is Black and Orange.
These are the only difference between the Nespresso U C50 and D50, making your choice as simple choosing your favorite color.
Now let's get to the Nespresso U D55, also known as Nespresso UMilk: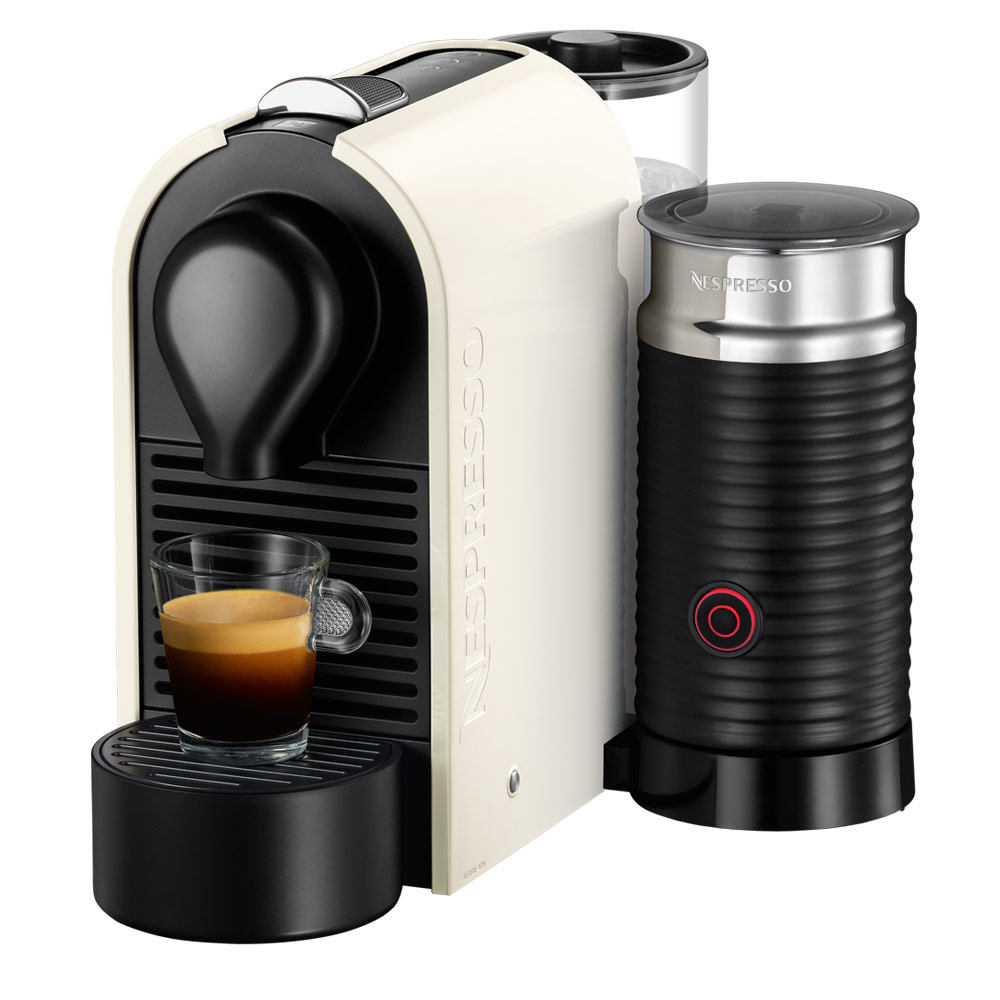 With the Nespresso UMilk (D55), you get everything in a normal Nespresso U PLUS an integrated milk frother. With the C50 and D50, you have the option to buy the Nespresso milk frother separately or with a bundle (you can also choose other electric milk frothers – here are some choices). But with an integrated milk frother, you're saving on outlet use (it powers with the machine) and it simply looks better!
What to learn more about Nespresso Machines: read our comparison between the Nespresso U, Pixie and CitiZ