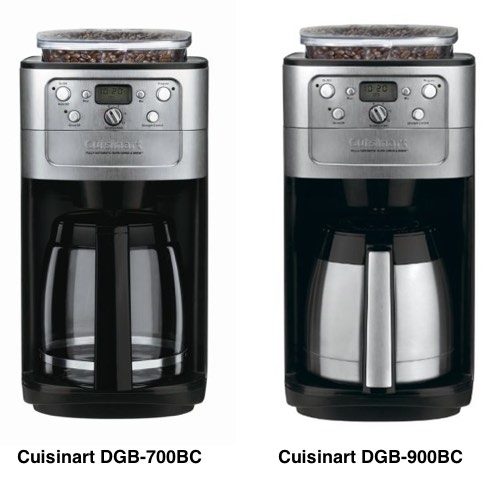 Sometimes, when you're looking at a product and you think you finally found what you're looking for, then you see a product that almost identical and you get confused all over again. This happens rather a lot, which is why we actively compare similar coffee makers, to help you understand your purchase decision better. In this post, we have two popular Cuisinart Grind and Brew coffee makers to compare: the DGB-700BC and DGB-900BC.
What Are The Features of Cuisinart's DGB-700BC and DGB-900BC?
12-cup automatic drip coffee maker.
Fully programmable with 24 hrs timer.
Built-in conical burr coffee grinder for a bean to cup coffee experience.
8 oz bean hopper holds up to half a pound of beans.
Ability to adjust grind finenesss.
Ability to adjust coffee strength.
Select from 2, 4, 6, 8, 10 or 12 cups.
Option to keep the grinder off and use pre-ground coffee.
Coffee maker include: water filter, permanent gold tone filter and coffee measuring scoop.
What Is The Difference Between the DGB-700BC and DGB-900BC Models?
There's only ONE difference between the two:
The DGB-700BC includes a glass carafe, and therefore has a warming plate to keep the coffee hot.
The DGB-900BC has a thermal insulated coffee carafe that keeps the coffee hot, which deems the warming plate unnecessary.
It is that simple.
Which One Should You Buy?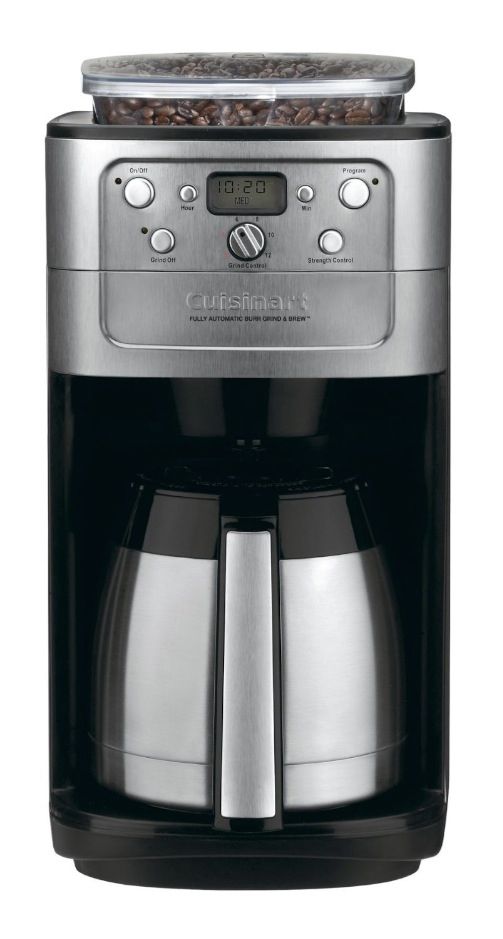 Of course, the choice is ultimately yours. But here's why we recommend the DGB-900BC:
There's only around $10 price difference between the two models.
We think $10 to $15 is well worth it for a thermal carafe!
The thermal carafe is actually better in keeping your coffee hot.
Because the DGB-900BC does not have a warming plate, it consumes less power over time.

If I Purchase the Cuisinart DGB-700BC Now (The Glass Carafe Model), Can I Upgrade the Carafe to Thermal Later?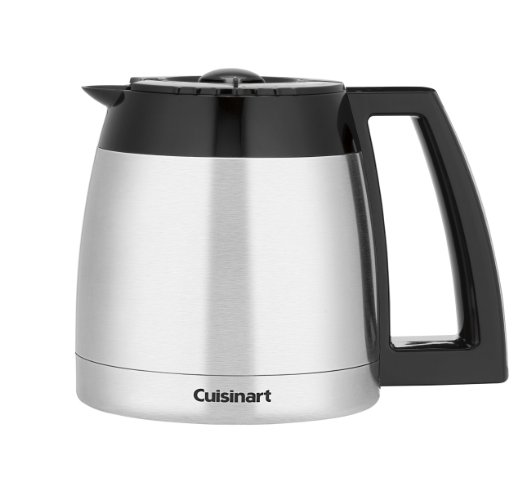 The thermal carafe is sold separately, so you can purchase it later on. However, it cannot be combined with the DGB-700BC for one reason: The machine was created for the glass carafe, so it has an active warming plate that cannot be used with the thermal carafe. That's why we're recommending you buy the DGB-900BC from the start.
Breville BDC600XL vs. Cuisinart DGB-900BC: How Do They Compare To Each Other?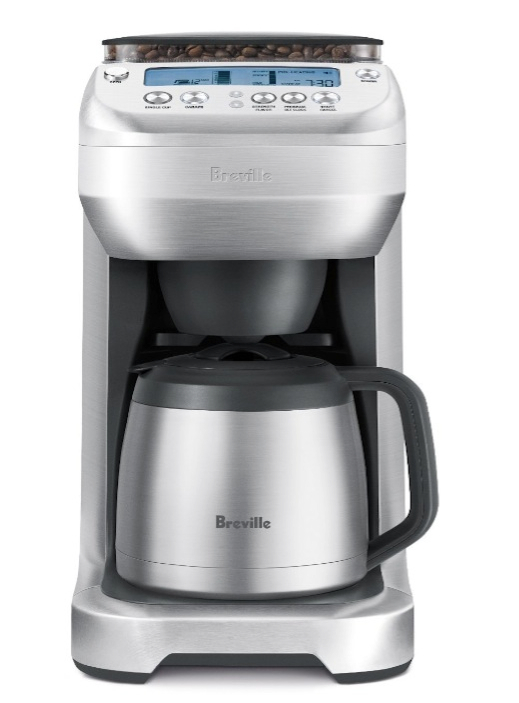 The Breville Youbrew is another fantastic grind and brew coffee maker with built-in conical burr grinder. It also features a thermal carafe like the Cuisinart DGB-900BC, but how do they both compare?
We have a detailed post that compares Breville's YouBrew to Cuisinart's Grind and Brew which you can see here:
https://coffeegearathome.com/breville-youbrew-vs-cuisinart-grind-brew-whats-the-difference/
Can I Use Any Type of Coffee Beans With the Cuisinart DGB-900BC?
Yes, you can use your favorite coffee beans. You can then test out your favorite settings by trying out different grinding fineness and strength.
You can also use ground coffee, if you prefer.
When selecting 2 or 4 cups, you won't be able to use the grinder as its not built to grind that amount of coffee. So you'll have to use ground coffee for that.
How To Use The Cup Amount Selector:
Here's an important note about cup amount selection and how the DGB-900BC (or DGB-700BC) works:
The coffee maker (actually most coffee makers) is programmed to use all water filled in the water reservoir.
When selecting less cups, it's important that you do not fill the water tank fully. So you'll have to match the amount of water in the tank to the amount of cups you want to brew.
If you'd like a coffee  maker that gives you more control over your brew, and does NOT use a full tank, have a look at the Breville YouBrew.