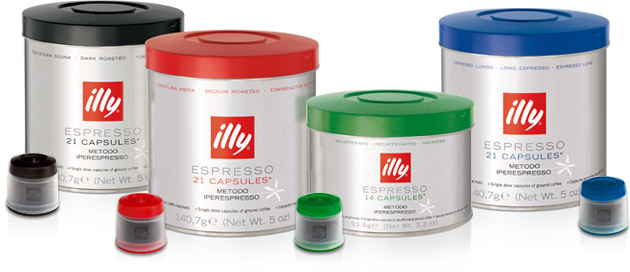 IperEsprseso is a single-serve espresso brewing method that comes from one of the biggest names in the Italian coffee world, illy. It works the same way Nespresso, Keurig or other single serve machines work,  but there are exclusive machines that brew the iperEspresso capsules. In this post, we will look at the best espresso machines that work with illy's iperespresso capsules.
Best iperEspresso Coffee/Espresso Machines:
Gaggia for Illy Espresso Machine: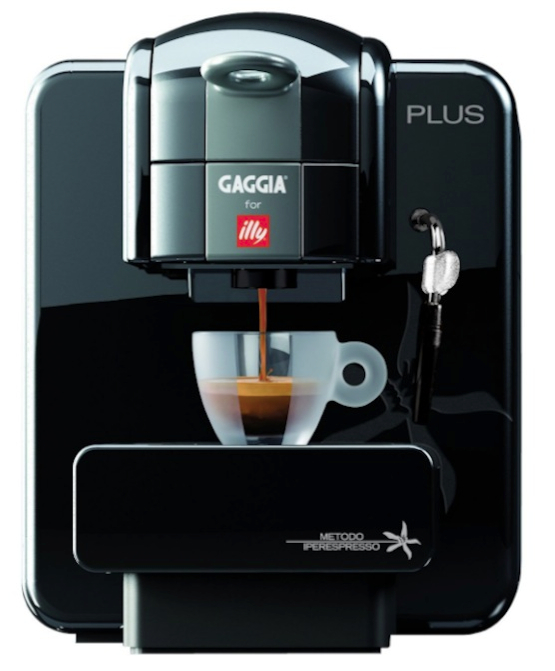 This machine is where two of the best names in Italian coffee manufacturing pair up to come up with a perfect little espresso machine for home. Gaggia Plus for illy is a compact espresso machine that works exclusively with iperEspresso capsules.
Features:
15 bar pump pressure.
Stainless steel boiler.
Dedicated buttons for coffee volume (espresso, lungo) both reprogrammable to adjust volume to your taste.
Steam wand for milk frothing. Also doubles as a hot water dispenser.
Water filter: Uses a four-stage process to filter tap water, if that's what you choose to use. (although bottled water is always recommended).
Used capsule container holds up to 12 used capsules before the need to discard.
Francis Francis for illy X7.1 iperEspresso Machine: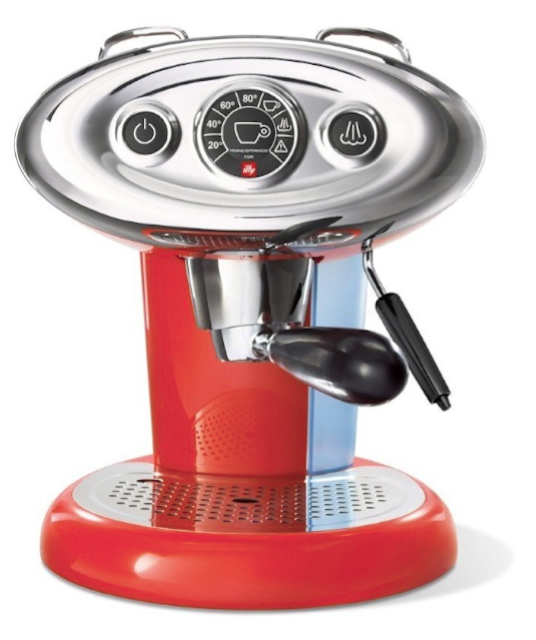 This beauty by Francis Francis made especially for illy is something to brag about! As you can see, it has a classic espresso machine look, complete with a portafilter which no other single-serve machine has. The portafilter only holds iperespresso capsules, but gives you the feel of preparing espresso the classic way.
Features:
15 bar pump pressure.
Simple to use control panel.
Ability to adjust machine temperature.
Ability to adjust coffee volume with auto stop feature.
Steam wand for milk frothing.
Automatic decalcification program for easy machine maintenance.
Energy saving program.
Available in red or black
Click here to learn more about the Francis Francis X7.1, read the customer reviews and buy it.
Francis Illy Y3 Iperespresso coffee machine: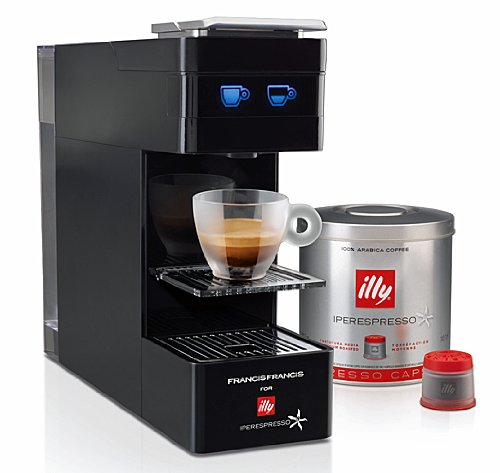 This is the newest addition to the Francis Francis espresso machines for illy. It's a compact machine that is perfect for home or office, it requires less space than most iperespresso machines.
Features:
19 bar pump pressure.
Touch screen controls.
Two espresso volumes, espresso or lungo. Volumes can be adjusted to taste.
1 liter water tank.
Used capsule container holds up to 8 used capsules.
Energy saving mode shuts machine off automatically after 15 minutes of inactivity.
Adjustable drip tray accommodates different cup sizes.
Which Of These iperEspresso Machines Is Best To Buy?
there are a few things to consider when deciding which of these machines you should buy…
The Gaggia for illy seems to be the most complete choice of all. It can prepare espresso and cappuccinos/lattes, the used capsule container holds the most and it having the milk frother double as a water dispenser is a plus.
The Francis Francis X7.1 is definitely the best looking machine. However, it lacks a used capsule container so you're required to discard the capsule right away. Not a huge issue, if you ask us! This little con it makes up for with other cool features.
The Francis Francis Y3 is a great option for someone who enjoys espresso and lungo. Its space-saving design is a plus for someone who lacks counter space. But, if you want to make other coffee drinks with it, you'll have to pair it with an electric milk frother, which is an added cost that you have to keep in mind.
Illy iperEspresso vs. Nespresso, Which Should I Choose?
There's only one thing you need to know in order to make this decision: Which coffee capsules variety would you like the best?
Illy has less coffee variety, but illy fans worldwide swear by it. If you're already familiar with the taste of illy's coffee, then you know what to expect.
Nespresso does offer more coffee variety. There are also a few options for refillable pods and compatible pods from other brands. Both are NOT available for illy's system.
You can learn more about Nespresso machines here.