Buying your first espresso machine can definitely be a confusing task. There's hundreds of machines to choose from, too many features to look into and the price range can be another issue. Why do some espresso machines cost less or more than others when they're seemingly all the same?
In this post, we'll be breaking down this info for you to help guide you in your buying process. And should you have any questions, feel free to choose use an email by using the contact form here.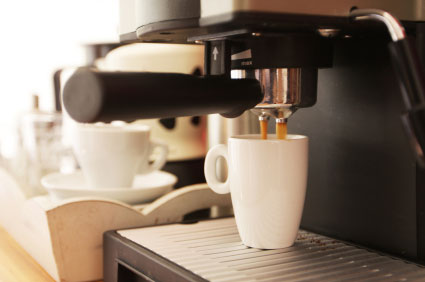 What To Look For When Buying an Espresso Machine For Home?
First thing you should know is, a home espresso machine is not the same as a commercial espresso machine you see at your local coffee house. Of course, the perform the same task and give you the same delicious coffee, not to mention at a fraction of a cost, but they're kind of built differently. Since we're focused on getting you the best coffee gear at home, this post will be dedicated to helping you buy the best espresso machine for your home.
What Your Home Espresso Machine Needs to Have:
It is important to decide what you want from your espresso machine in order to not over-spend on features you won't use. Many machines have fancy features that sound cool to have, but you might never or rarely use. On the other hand, there are some basic features that every espresso machine should have, like:
For the best espresso, the machine should be a pump machine with pressure bar of 15 or more. This results in the best espresso shot and therefore, the most delicious coffee drink.
A portafliter with different baskets, so you can make a single or double shots at the same time. Those baskets could also accommodate pre-measured coffee pods that make it easier to make the perfect shot of espresso.
A steam wand: if you're a fan of Cappuccinos or Lattes, you'll want a steam wand for creating delicious frothy milk.
Other features could include:
Hot water dispenser: this would be the same steam wand. It's not necessary, but it's a great extra feature if you'd like to make drinks other than coffee and have quick access to hot water.
Built-in coffee grinder: making a fresh cup of coffee comes as a results of freshly ground beans. Some espresso machines have a built-in grinder that automatically grind and brew the beans with a push of a button.
Deciding Your Budget For a Home Espresso Machine: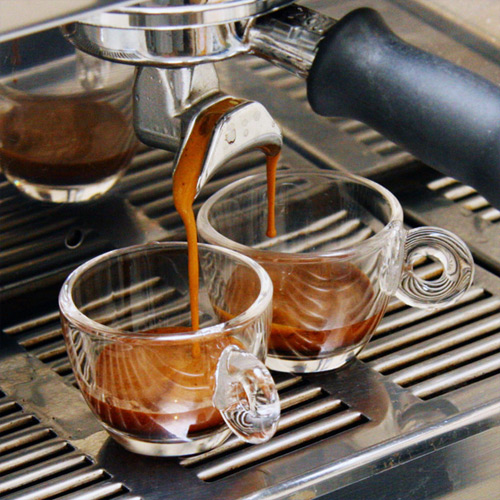 Which features you'll be getting in your espresso machine will have to do directly with how much you're willing to spend on it.
The majority of espresso machines fall under these price ranges:
Espresso machines under $100: they've got the best price label but not the best value, as they're usually built to be replaced with a new unit sooner than later.
Espresso Machines $200 to $400: this is an excellent range for espresso machines for beginners. For that price, you can get a manual espresso machine or an automatic single-serve espresso machine.
Espresso machines $500 to a $1000: This price range could get you a nice machine, either semi-automatic or fully automatic with built-in grinders. These machines are worth investing in and usually have a long life.
Espresso machines for $1000 and more: Now that's where money buys you happiness. For $1000 or more, you can get some really high end espresso machines with excellent features and advanced technology.
Which Espresso Machine Should I Go For?
I would highly advice you to first choose the best budget that is suitable to you. Once you've decided on a budget, click on the links below where we'll show you the best espresso machines for home in that price range:
More sources: