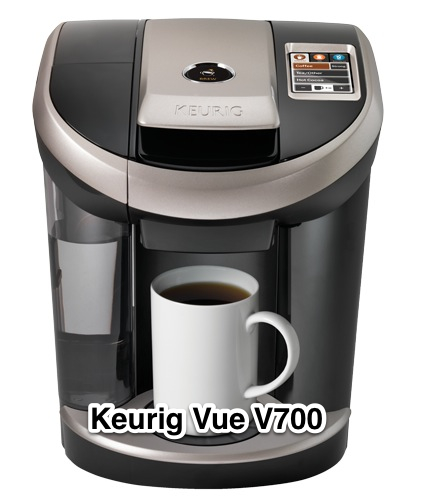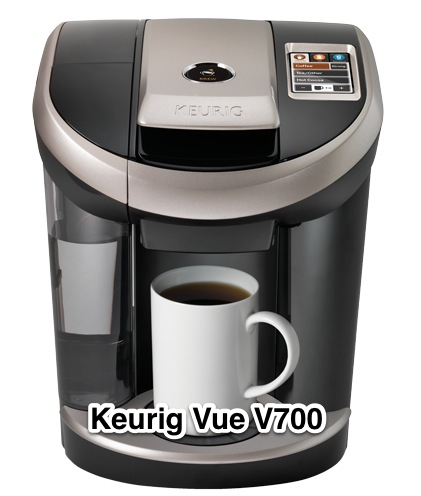 Keurig Vue is a one of Keurig's versatile brewers that has been eventually discontinued and replaced by the Keurig 2.0 brewing system. As Vue uses its own pods called Vue Packs, it limits the type of coffee you can enjoy using the machine. Vue Packs should be available from most brands, but as the machine has been discontinued, you might find less and less Vue packs available. The Vue packs are also more expensive, so using K-Cup pod instead will save you money.
Does that mean it is time to upgrade your machine? Not necessarily. Read on…
Should You Upgrade From a Keurig Vue to Keurig 2.0?
We've covered the difference between Keurig Vue and Keurig 2.0 in a previous post. What made a Vue brewer special is the touch screen display and its ability to brew cup sizes up to 18 oz. Both of these things are available in the newer Keurig 2.0 brewers and more. Keurig 2.0 can even brew a full carafe, which is something Vue brewers didn't do.
If it's within your budget to upgrade to a new Keurig 2.0, then that would be a great option as it would serve you for a long time to come. But if you're not in the market for a new machine. There's a solution.
How To Use K-Cup Pods in a Keurig Vue Brewer:
In order to use any K-Cup pod in a Keurig Vue brewer, you will need a special adapter that you can get for mostly less than $20. Using this adapter, which looks like a refillable K-Cup pod but it's shaped like a Vue pack. You place the K-cup pod inside the adapter and it will fit into your Vue brewer.
Pros of using a K-Cup to Vue Adapter:
You'll finally be able to use k-cups in a Vue machine.
It is an affordable way to to continue to use your Vue machine with any K-Cup.
Cons:
It is not always reliable.
It can sometimes clog your machine (not all adapters, some).
Best Rated K-Cup to Vue Adapters:
K2V-Cup is a 2-in-1 adapter that allows you to use any K-Cup pod in your Vue machine and it can be used as a refillable pod to brew your own coffee ground. It works with Vue machines model: V500, V600, V700, V1200 and V1255.
Click here to learn more about the K2V-Cup and read the customer reviews.

Tikkes Cup For Keurig Vue is another 2-in-1 option that allows you yo use K-Cups in your Vue machine and to refill the pod with your own coffee. Compatible with machines: V500, V600, V700, V1200 and V1255.
Click here to learn more about the Tikkes Cup and read the customer reviews.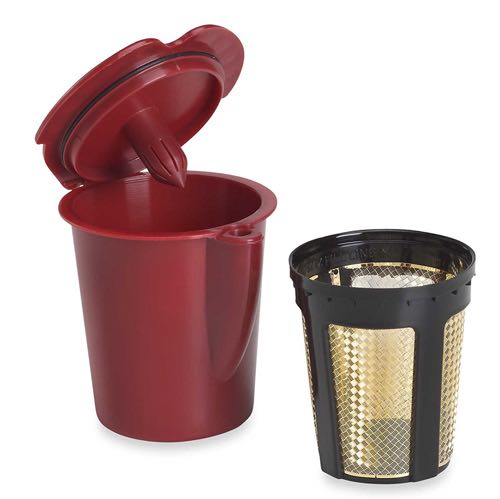 If you don't want to use K-Cup pods for your Vue machine, this Solofill V1 is a refillable Vue pod only. This option is the cheapest on the long run since you won't be buying any pods but simply using coffee ground to brew your cup.
Click here to learn more about the Solofill V1 reusable Vue pod and read the customer reviews.