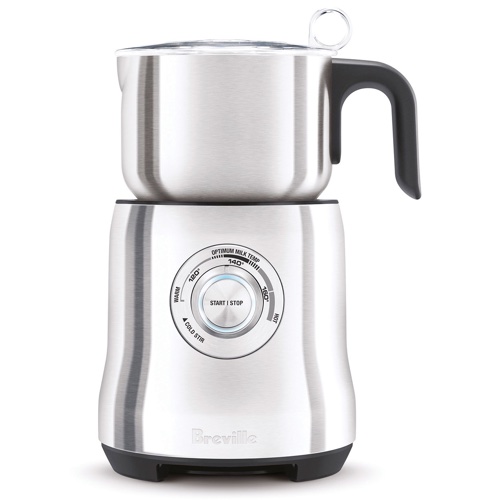 The Breville Milk Cafe is our FAVORITE milk frother, it is simply the best for so many reasons. This post is dedicated to all questions you might have regarding this cool gadget.
Why Breville Milk Cafe Milk Frother Is The Best and Why You Should Buy It:
It can make hot or cold froth. It can also steam milk only (with no froth)
It is the only milk frother that allows you to adjust the temperature of your froth. You can choose from under 120F and dial up to 160F.
It works with induction heating. The milk jug on top is stainless steel inside and out, unlike other frothers that are non-stick and can peel after a while. It is easy to hand wash and it's dishwasher safe.
You can use it to make Hot Chocolate by adding the chocolate syrup or shavings directly into the frother. You can also get creative and make other drinks like Green Tea Latte, Chai latte and more!
It includes 2 discs, one for Cappuccino frothing (thick froth) and another for Latte froth (light froth).
Click here to learn more about Breville Milk Cafe Frother, read the customer reviews and buy it.
Watch It In Action:
Questions and Answers: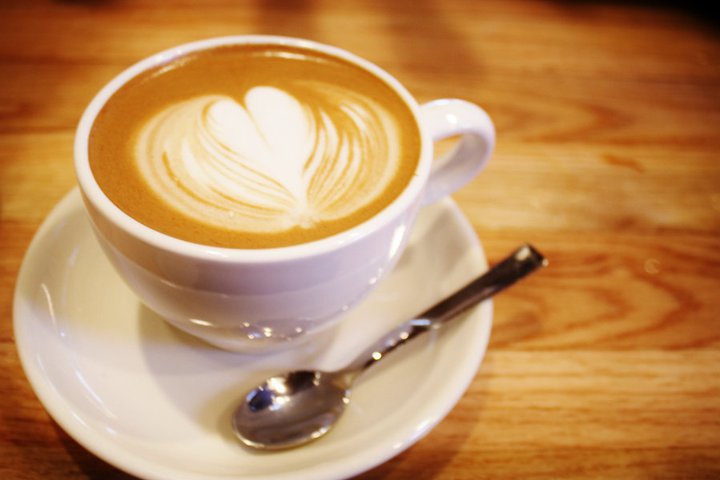 What Kind of Milk Can You Use with the Breville Milk Cafe Milk Frother?
You can use any type of milk you want. However, different milks produce different froth consistency , so you have to keep that in mind when using milk like almond or soy milk. The rule is, the less fast, the more froth you'll have.
What Is The Minimum and Maximum Capacity?
Minimum is about one cup, max is 3 cups.
Is It Dishwasher Safe?
Yes, the milk just is dishwasher safe. Simply lift it up the electric base and put it in your dishwasher.
What Is The Highest Temperature The Milk Cafe Frother Can Reach?
It can heat up to 160F.
Is the Temperature Adjustable?
Yes, it is. the Breville Milk Cafe is the ONLY frother that allows you to adjust your froth temperature from Warm (around 120F), Optimum (140F) or Hot (160F), and you can set your temperature between these numbers by dialing the knob.
How Long Does It Take To Make a Froth?
Depending on your settings, 1 to 2 minutes.
Can I Make Cold Froth With It?
Yes, you can. Perfect for icy drinks!
Can I Make Hot Chocolate With It?
Yes, indeed! You can add the powder, syrup or shavings through the lid and have it mix with the milk froth for the thickest and creamiest hot chocolate!
Can I Use It To Make Latte Art?
Latte art depends on a few things: the crema of espresso you're using, the consistency of the milk and of course, your skill. If you use the latte disc, you should be able to have the consistency required for latte art. Just make sure you have a shot of espresso with a thick crema to help you with your art.
Are the Plastic Parts of the Breville Milk Cafe BPA-FREE?
There are few plastic parts on this frother. The lid and the two frothing discs only. All are BPA Free.
Related: How To Troubleshoot Breville Milk Cafe