There are very few programmable Keurig machines, these include the Keurig K-Elite. But in the world of single-serve brewing, what does programmable means?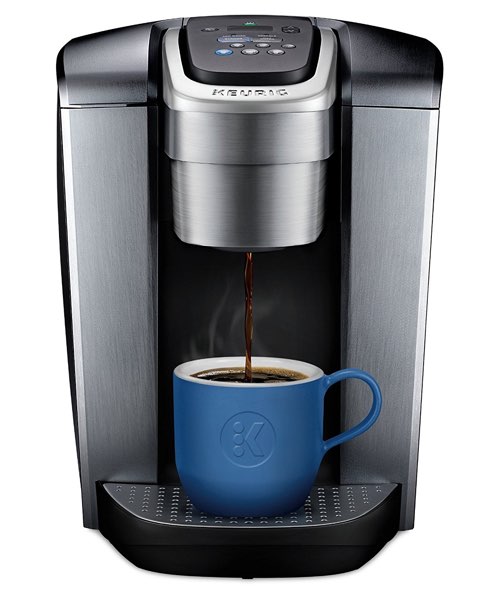 Programmable Features on Keurig Brewers include:
Brew strength, temperature control and auto on…
In the case of Keurig K-Elite, it does NOT have auto brew, it has auto on feature.
Auto on Vs. Auto Brew – Are They The Same?
Here's where the confusion comes with auto brew on the K-Elite… these two features are not the same:
Auto brew means you can set the clock on the machine to automatically brew you a cup of coffee.
Auto on turns the machine on at a set hour, warms it up and keeps the water hot and ready to use.
What Keurig K-Elite Has Is Auto On…
When programming your K-Elite, you can set the machine to start in the morning (or whenever you need it). It will bring the water to brew temperature and keep it ready to use. The screen will display a SUN symbol next to the clock indicating that this feature is turned on.
Why This Feature Doesn't Matter
I find this feature to be very redundant. Keurig machines take a minute or two to be ready once you press the ON button. That's the amount of time you're saving using this feature. While it's nice to have, it's not life changing or that useful.
Which Keurig Has Auto Brew Feature?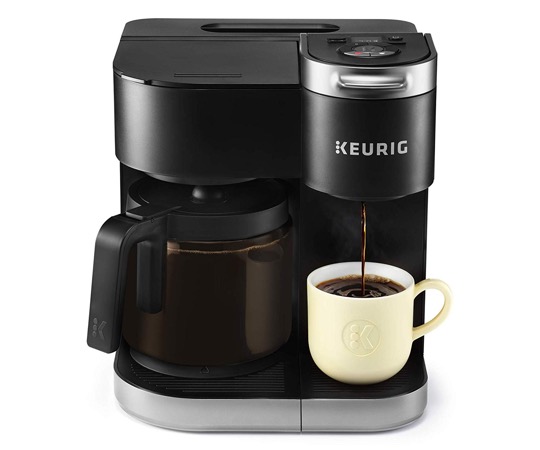 The K-Duo, which is Keurig's dual coffee maker, has an actual Auto Brew feature. However, that feature will only work on the carafe side of the machine and not for single serve brewing.
There's also the K-Supreme Smart and K-Supreme Plus Smart, which connect to your smart phone via an app that allows you to schedule a brewing time for your pod or brew from anywhere.
Why Auto-Brew is Not Necessary for Single-Serve Brewers
single-serve machines like Keurig are designed to deliver a hot cup of coffee in a minute or less. It's a simple press of a button and you have your coffee ready. It's not a time consuming process that requires you to brew in advance in order to save time.
Also, if you do set your brewer to auto brew, with single serve brewers, there's no way to keep the coffee hot until you reach it. Unlike a coffee pot which will most likely have a hot plate to keep it warm. Auto brewing a single serve cup requires you be there to pick the cup up as soon as it's ready, which simply defeats the entire purpose of auto brewing.
Related: