I'm sure you already know the importance of keeping your coffee beans fresh on how good your cup of coffee will taste. There are many canisters available to keep coffee and other items safe, but not all are created equal. There's one important factor that makes a coffee bean canister the best, it has to be airtight sealed.
In this post, we look at the best rated airtight coffee vaults available…
Friis 16-Ounce Coffee Vault: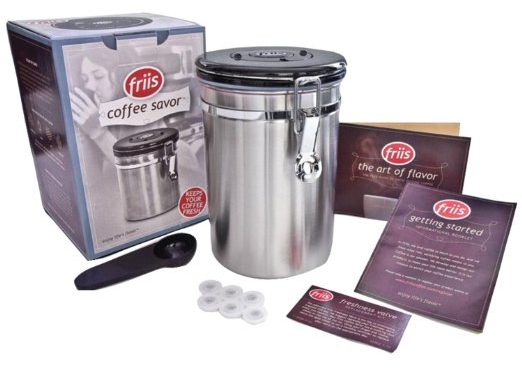 Friis coffee vault is an airtight vault available in 12 oz and 16 oz capacity. It maintains the flavor of your coffee thanks to a Freshness Valve that vents out all the CO2 that's damaging to the beans, and which your purchase you get a year's worth of valves (6 total, changed every 2 months). The Friis coffee vault is available in stainless steel, red or black.
Tightvac Coffeevac 1 Pound Vacuum Sealed Storage Container: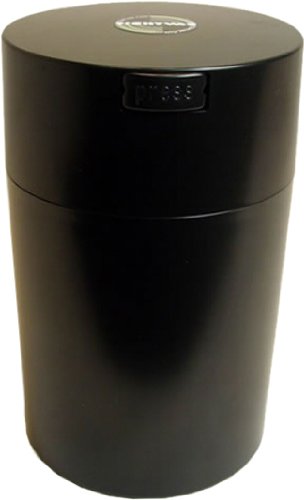 The Tightvac coffee or tea container holds up to 1 lbs of coffee beans or 1.85 liters of loose tea. On the lid, it has a push button that let's all the CO2 out to seal in the freshness of the coffee, but unlike the Friis, it does not have changeable valves. It's made of BPA free, FDA & EU approved food grade polystyrene.
BeanSafe "The Coffee Storage Solution":
The BeanSafe stores up to 16 ounces of coffee, it's made of stainless steel canister with a BPA-free lid that includes a valve, which does not need to be replaced. This one is available in many colors, 6 in fact, to choose from.
Friis Coffee Vault vs Planetary Design Airscape, Which Is Best?
The Friis coffee vault is often compared to another airtight vault called Airscape by Planetary Design (pictured above). How do these two compare to each other? You've read Friis' features above, so let's talk about the Airscape vault…
The Airscape container features a patent pending valve that forces all air out then locks the lid in place. It is made of restaurant-grade 18/8 stainless steel with an enamel paint finish that is quite durable and resistant to stains. It also has a larger capacity of 32 oz and also available in 64 oz.