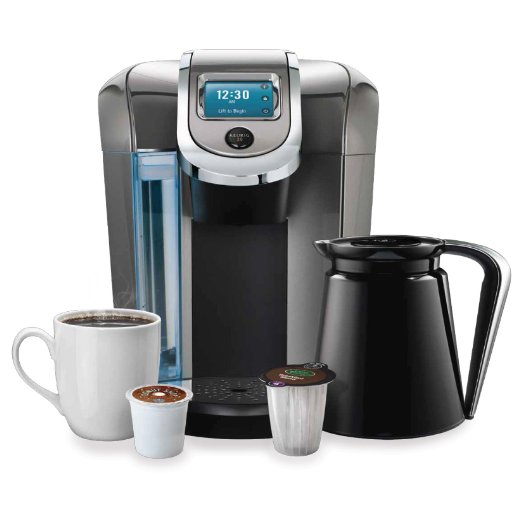 UPDATE 2022: Before you get started on reading about K-Carafe pods and how it works, I have to let you know that Keurig 2.0 has been discontinued and is no longer supported by Keurig. K-Carafe pods are not longer sold or in production, but if you already have a 2.0 machine, Read here about the workaround to getting to brew a carafe.
One of the biggest changes that the Keurig 2.0 introduced is the ability to brew a full carafe of coffee. All Keurig 2.0 brewers now include a carafe of 32 ounce capacity, which is about 4 cups.
With this Carafe introduction came the question, how's the coffee quality? It is just a regular K-Cup that brews longer (which would result in watered down coffee)? Does it brew strong coffee? How does it work?
In this post:
Keurig 2.0 Carafe, How Does It Work?
Keurig 2.0 Carafe works exclusively with Keurig 2.0 brewers. It is made from double-wall plastic construction, with a thermal model available as a separate purchase. The carafe holds up to 4 cups of coffee, 32 ounce to be precise.
Brewing a carafe using a Keurig 2.0 brewer works the same way as brewing a cup. Place the carafe in place, it will automatically lock into the machine. It also brews through the lid for easy and convenient brewing process. When it's done, you'll take out the carafe and enjoy the coffee. Using the brewer's control panel, you'll be able to customize your coffee strength.
Keurig 2.0 Carafe Coffee Quality: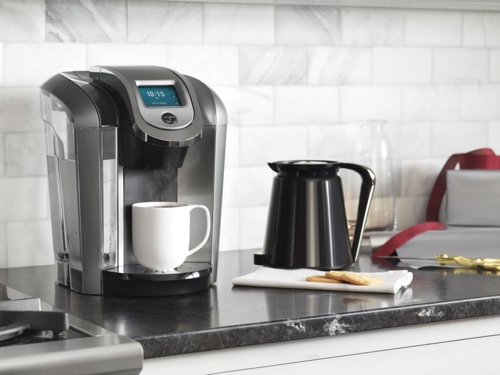 The quality of coffee for the carafe is a good as the brand you buy. Along with the Carafe, Keurig introduced K-Carafe, these are coffee pods that are especially made for carafe brewing. So in order to brew a carafe, you will NOT be using a regular K-Cup, you'll be brewing a K-Carafe pod, which is larger and has larger amount of coffee, enough to brew 4 cups.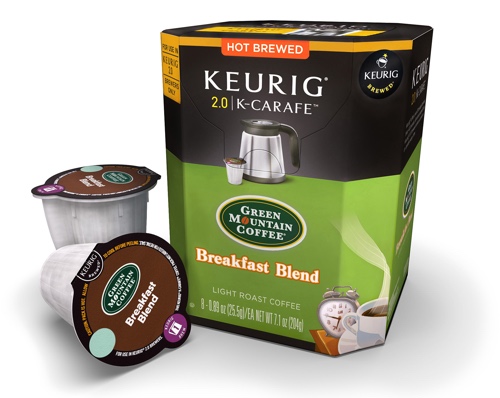 There are a lot of brands that sell K-Carafe pods, including Donut Shop, Folgers, Green Mountain, Tully's and more. And if your favorite brand doesn't offer a K-Carafe, you can use a refillable K-Carafe pod that you can fill with your favorite brand of ground coffee.
More About Keurig Brewers:
How To Use the Refillable K-Carafe Pod?
There are a number of brands for refillable K-carafe, so you should always follow the directions provided on the package.
Generally though, most refillable pods work the same way:
Fill the pod with the coffee ground, but don't overfill.
Do not compress the coffee ground.
Close the lid and brew the pod as you would with any K-carafe pod.
Does The Keurig 2.0 Carafe Keep Coffee Hot?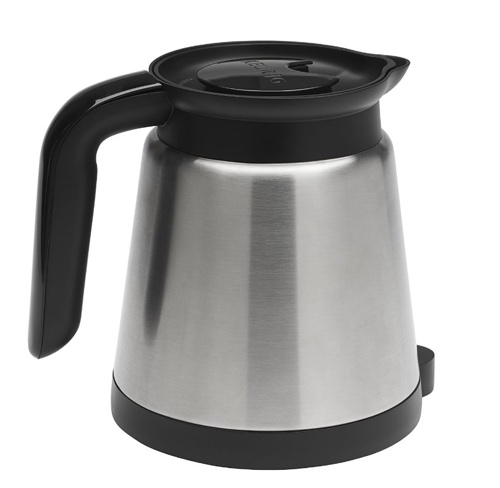 The carafe included with the Keurig 2.0 brewer is a double-wall plastic carafe. It does NOT keep your coffee hot for too long. However, Keurig does make a thermal carafe that you can purchase separately as a replacement.
Refillable K-Carafe Pods We Recommend: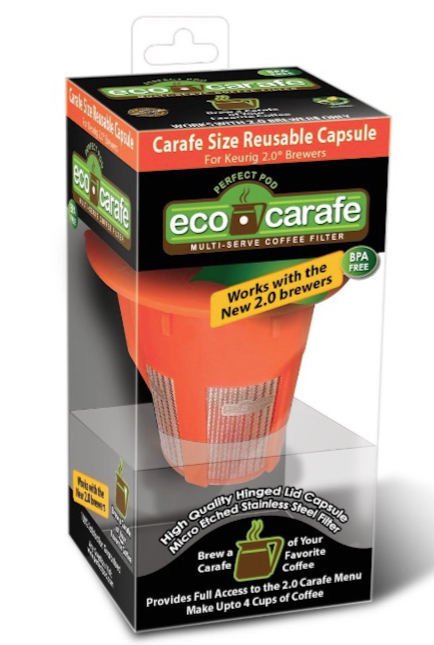 Eco-Carafe for Keurig 2.0 K300, K400, K500.
MaxBrew 24K Gold Reusable K-Carafe Filter.
Recommended K-Carafe Sampler: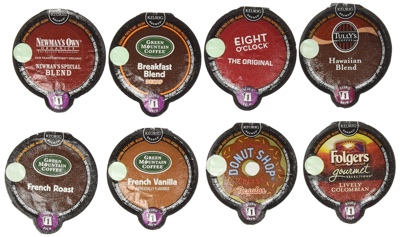 This sampler pack includes 20 K-Carafe pods from different brands and different blends so you can try and pick your favorite.