Coffee Bean and Tea Leaf has its own single-serve brewing system that allows you to brew delicious single cup coffee, espresso, tea and hot chocolate. So far, CBTL has three models, two most popular being the Kaldi 04 and Americano, which we will be comparing in this post.
How The Kaldi is Different Than the Americano, and Which Is Best to Buy?
Both machines have dual pressure systems that allows them to brew espresso (15 bar pressure pump) or coffee/tea (3.5 bar).
The Americano is a larger machine, requires higher footprint, and a larger water tank. The tank is 51 oz, it can accommodate different mug sizes including a travel mug.
The Kaldi has a smaller footprint, has a 40 oz water tank, and can accommodate different cup sizes, but cannot accommodate a travel mug.
The Kaldi is smaller in size, looks to be better designed that the Americano, according to many customer reviews.
The Americano offers 6 different cup sizes, although the Travel Mug size could water down the coffee a bit since the capsule has the same amount of coffee ground for all.
The Kaldi has three cup sizes ( Espresso 1.5 ounce / Lungo or Tea 3 ounces or Coffee 8 ounces) however, all sizes can be reprogrammable and automatically saved for next use.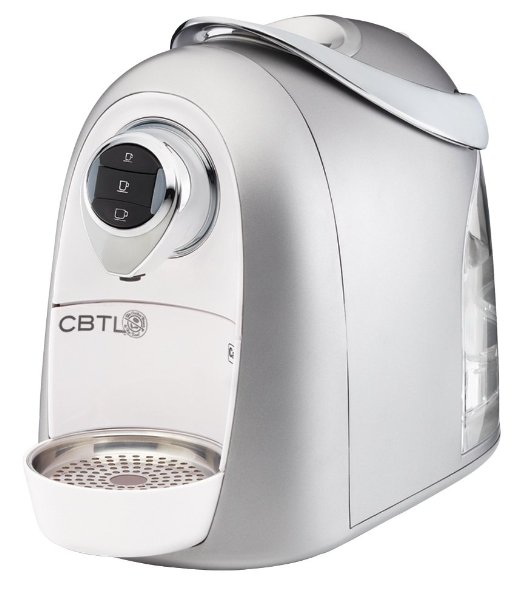 Common Questions:
Can I Use K-Cups or Starbucks Versimo Capsules with CBTL's Coffee Makers?

No, these machines use CBTL's capsules only.
Can I use My Own Coffee Ground?
No, there are no refillable capsules available for CBTL's coffee makers.
Where Can I Buy CBTL's Coffee Capsules from?
You can buy them from CBTL local stores or their websites. They're also available in many other websites and local stores like Amazon or Bed Bath and Beyond.
What Other Capsules Brands Are Compatible with CBTL machines?
Any capsules that are labelled or compatible with CAFFITALY machines. You can see some available here.