One of the thing that makes K-Cup coffee brewers popular is the wide variety of coffee and gourmet drinks available for it. While that's a great thing, it also makes it hard to choose which coffee to go for. To make things easier for you, there are many sample packs that you can buy which include K-Cups from different brands that you can try one by one. So ones you've decided which is your favorite, you can commit to that type of brand.
Here are our top picks for K-Cup Sampler packs that every coffee lover MUST try!
Crazy Cups Coffee Only Premium Sampler: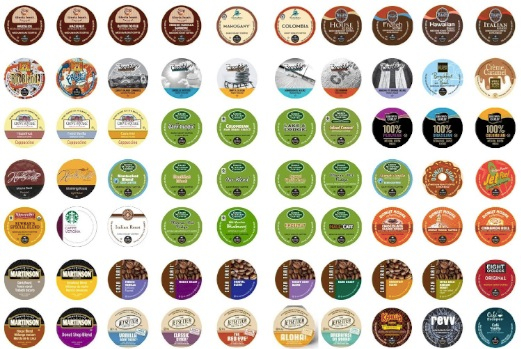 Includes 70 different K-Cups (no duplicates). This sampler includes coffee from brands like: Brooklyn Bean Roastery, Caribou coffee, Gloria Jean's, Green Mountain, Donut Shop, Tully's and many more.
Extra Bold K-Cups Variety Pack:
If you like your coffee extra bold, this pack includes 30 different K-Cups of bold blends.
Dark Roast Variety Pack by Intelligent Blends: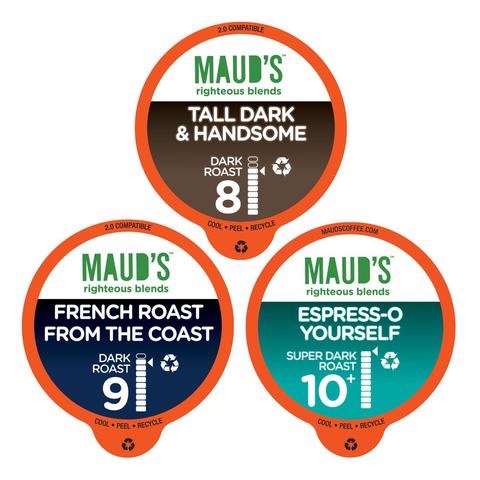 Intelligent Blend sells factory-direct pods at a cheap price. Their pods are also eco-friendly and recyclable. This particular variety pack includes three of their darkest roasts for those who like their coffee strong. Other variety packs with light and medium blends are also available.
Click here to learn more about this variety pack and buy it.
Brewing Something Good, K-Cup Gift Sampler, 30-Count Cappuccino Only Variety: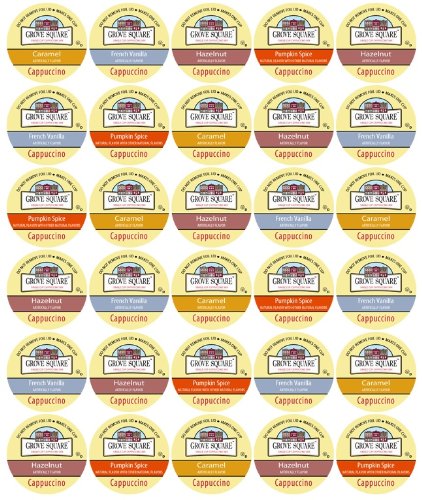 Includes 30 K-Cups of different Cappuccino flavors from Grove Square Cappuccinos.
Save