Keurig's K-Cup pods are quite a popular choice for single-serve brewing, and that's for many reasons like:
The fact that they are available from many brands
They are available as coffee pods, tea pods, hot chocolate and many other beverages
In comparison to other type of pods, they're the cheapest
And, they are available widely in stores, supermarkets and online.
But, let's say you're a fan of all things that K-Cup pods have to offer, but do not like Keurig brewers. Do K-Cup pods work with other machines? Or are they strictly for Keurig machines only.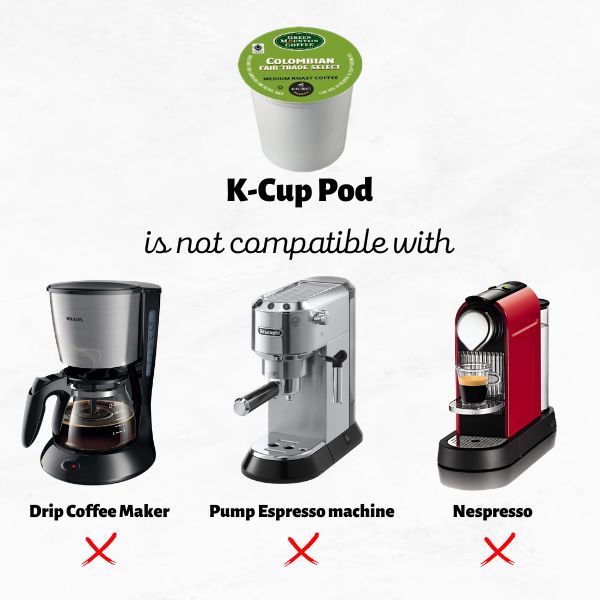 K-Cup pods DO NOT work with:
However, they DO work with many other K-Pod compatible brewers. So, you are certainly not restricted to machines from Keurig.
Which Brewers Are Compatible K-Cup Pods?
There are many machines that can brew a K-Cup pod, you'll have plenty of options. If you want a generic and fairly cheap brewer that can simply brew a pod, you'll find many for less than $50. Those don't come with many features but simply brew a pod with your choice of serving size. If you're okay with that, something like that CHULUX or Mixpresso brewers with be a good choice for you.
If you want a brewer with excellent features that are perhaps better than Keurig's, here are some suggestions…
Ninja DualBrew Coffee Maker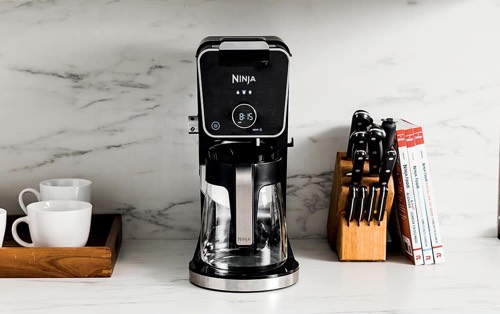 the DualBrew by Ninja comes as a direct competitor to Keurig's Duo coffee maker. It is able to offers a great variety of coffee drinks, either by using ground coffee or K-Cup pods.
When using a k-cup pod, you can choose from sizes: 6, 8, 10 and 12 oz. And you can select from three brew styles or 'coffee strength': Classic, Rich or Over Ice (Learn about Ninja's Brew Styles here).
When you want to brew more than a single-serve cup, you can brew a full carafe using coffee grounds.
Learn all about Ninja DualBrew and DualBrew PRO here.
Instant Solo Single-Serve Coffee Maker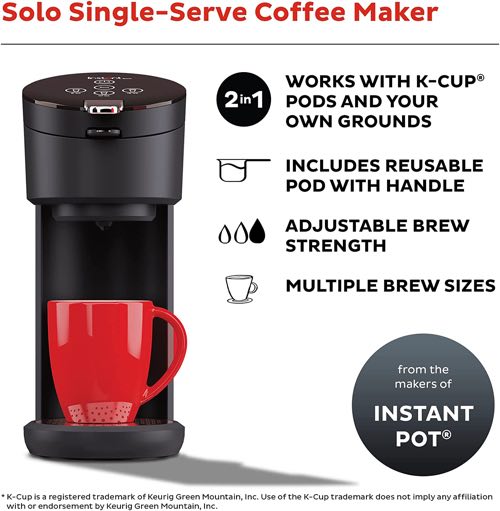 This sleek and compact K-Cup coffee maker comes from the creators of the famous Instant Pot. It comes packed with enough features to give you an excellent customized coffee experience without much fuss or complications.
You get to select from three serving sizes: 8, 10 and 12 oz
Choose from three brew settings.
You can also use your favorite coffee grounds by using the included reusable filter pod.
It's that simple. This machine is comparable to Keurig's K-Classic, but it's smaller in size with a modern design.
Hamilton Beach FlexBrew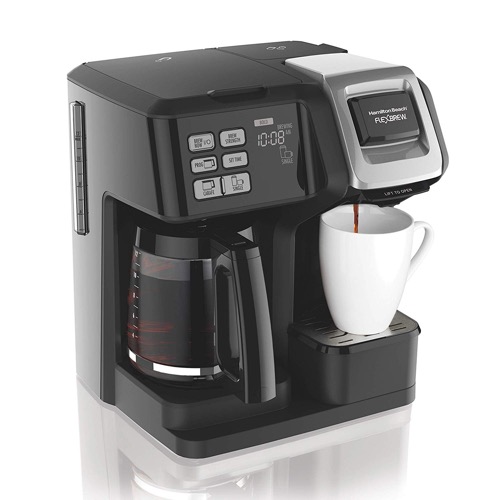 Here's a classic that's been around for years and has proven to be an excellent brewer. It's a budget friendly brewer, but it's also limited in serving sizes. Using a K-Cup pod, it brews up to 10 oz, but if you want to brew up to 14 oz of coffee, you'll want to use ground coffee with the included refillable pod. The machine is also designed to accommodate travel mugs up to 7" tall.
Read all about Hamilton Beach FlexBrew here.
Learn more about Keurig's K-Cup Pods
In Conclusion:
To brew a K-Cup pod, you don't have to buy a brewer from Keurig. There are many K-Cup compatible machines available from several brands. These type of coffee makers are also known as a dual coffee machine. However, K-Cups are not compatible with other systems such as Nespresso, Dolce gusto or more traditional machines like a drip coffee maker or pump espresso machines.