UPDATE - 2022

Please note that the K45, K55 and Keurig 2.0 are all now discontinued models. 
K55 has been replaced with the K-Classic with the K-Select as a close match. 

I really advise against purchasing any of the outdated and discontinued brewers, even if heavily discounted, as Keurig won't offer any support for them anymore. 

Newer Brewers to consider:

- K-Select or K-Elite
- K-Duo or K-Duo Plus
- K-Mini or K-Mini Plus
The Keurig K55 and K45 are usually very confusing to choose between, as both seem to be identical. So we've done the research for you to answer the question, what is the difference between Keurig's K55 and K45?
Keurig K55 vs. K45, What's The Difference?
There's actually little to no difference between the two. The K55 is the upgraded version, and the K45 has been discontinued by Keurig. The two coffee makers still have the same features:
48 oz water reservoir.
Choose from 3 cup sizes: 6 oz, 8 oz and 10 oz.
One touch button controls: buttons dedicated to each cup size.
Light indicators to help through brew programmability and the brewing process.
Removable drip tray allows you to accommodate larger cup sizes and travel mugs.
What Kind of K-Cups Does the K55 and K45 Use?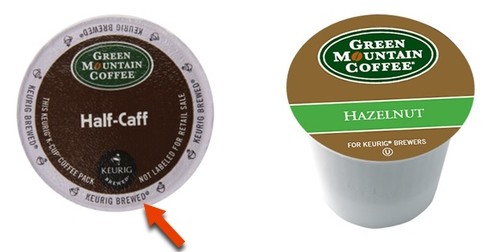 The Keurig K55 and K45 are two of the original Keurig brewers that use the older K-Cups (pictured right). Unlike the Keurig 2.0, which only allowed K-Cups officially licensed by Keurig (with a white rim, as pictured on the left). This means that with the K55 or K45, you'll be able to use more K-cups or refillable K-Cups, especially if you're upgrading from an older Keurig brewer and have many K-cups around, you'll be able to use them with these brewers.
Although it is worth mentioning that the Keurig 2.0 K-Cups are no longer a problem. Ever since the brewer's release, there's been many hacks, more and more K-Cups available, there's also been a release of an officially licensed refillable Keurig 2.0 K-Cup.
Between the Keurig K55 and K45, Which One Should You Choose?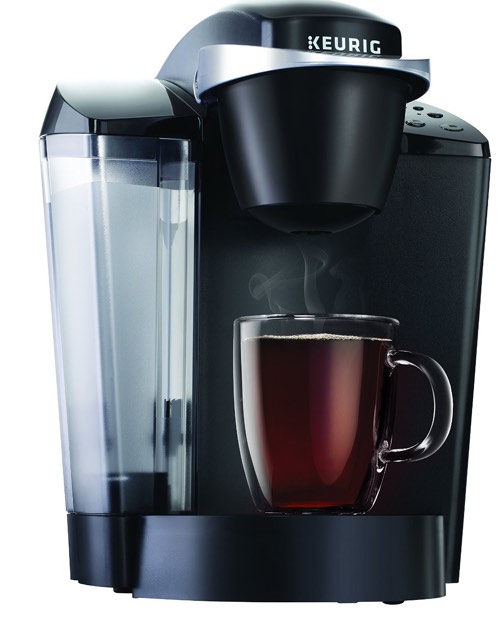 Like we said, both the K45 and K55 are identical in features. But the K45 has been discontinued by Keurig and replaced with the K55. We don't see why you'd go for a old and discontinued model when there's a new one available. For this, we certainly recommend you go for the K55.
What About Keurig K55 vs. K50, Is There a Difference?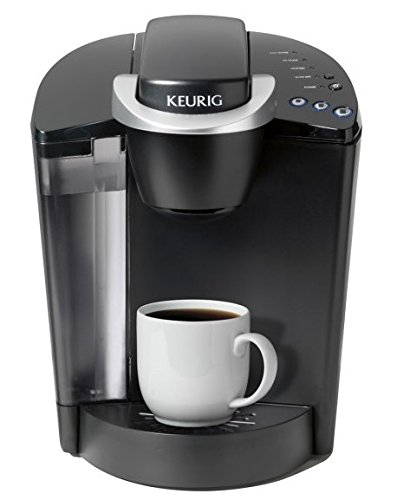 No, still the same brewer. The K55 is still the most updated version out of all these three brewers. The Keurig K55, K50 and K45 all offer the same brewing options and sizes, but Keurig often updates the internal parts, mechanics or adds slight design changes to give you the best experience with each update. Otherwise, you should be getting the same coffee quality and taste.
Should You Buy a Keurig or Keurig 2.0 Brewer?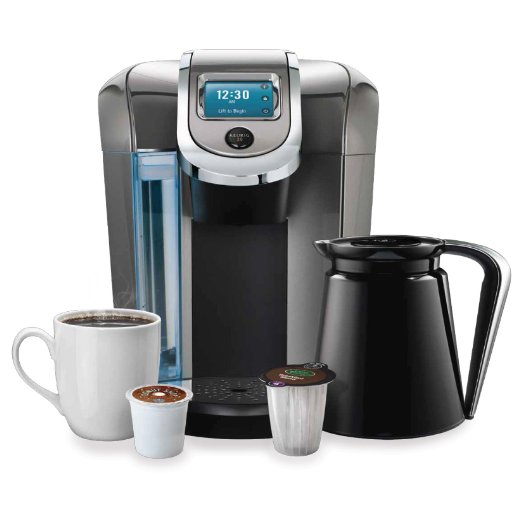 This is a question we've answered in details in a post that you can read here. But here's some quick points to consider:
If you drink more than a cup at one sitting, or share a few cups with family/friends, you'll love that the Keurig 2.0 is able to brew a 4-cup carafe and not only single cups.
If this purchase is going to be your first Keurig brewer, then the Keurig 2.0 is absolutely worth considering.
If you're upgrading from an older Keurig, the Keurig 2.0 is still a good choice, although some people don't like the fact that they won't be able to use their older K-Cups.
Both the Keurig and Keurig 2.0 brewers have refillable pods, so you always have the option of using your favorite coffee with any brewer.
You can read our full review and comparisons of Keurig 2.0 here.