An Americano is a larger cup of coffee made from a shot or two of espresso diluted with hot water. It's the perfect coffee drink for anyone who enjoys the taste of an espresso, but wants a larger cup to sip on.
Using a single serve espresso machine like Nespresso, making an Americano is a simple task. But as Nespresso has several machines, I'll show you the best way to do it using either OriginalLine or Vertuo machines.
Americano Brew Ratio
The preferred Espresso to water ratio for an Americano is 1:4. You can use 2 oz espresso with 8 oz of water. If you prefer it to taste stronger, use 6 oz of water, bringing the total volume of your drink to be 8 oz.
How To Make an Americano Using an OriginalLine Nespresso Machine
This includes: Essenza Mini, Lattissima Touch, Inissia, Pixie or Citiz. Pretty much any machine that uses the smaller OriginalLine pods.
You will need: 2 pods of espresso – any pods you prefer.
Each espresso pod will yield about 1.35 oz of coffee, that will bring your total espresso volume to 2.7 oz. Which is fine, it won't make much of a difference. In fact, your coffee will taste stronger. If you prefer your Americano to taste milder, use a single pod instead.
Now all you have to do is add between 6 to 8 oz of hot water.
Make an Americano Using Lattissima Pro
If you have the Lattissima Pro, which is also an Original Line Machine, it has a preset for Hot Water. It includes a hot water spout that can place where the frother is and it dispenses hot water on demand. The factory preset is about 4 oz, but you can reprogram it to your preferred volume.
How To Make the Americano:
Brew two shots of espresso.
Use the hot water button to dispense hot water over your espresso shots.
Make an Americano Using Essenza Plus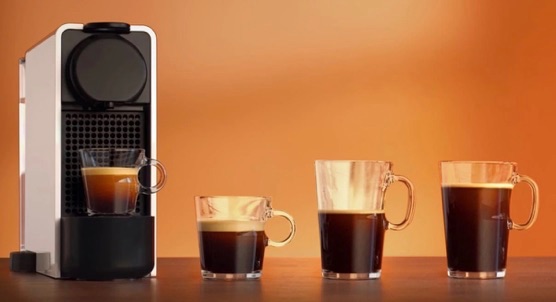 Essenza Plus was pretty much designed with the Americano lover in mind. This compact brewer, which looks a lot like the Essenza Mini, has a hot water dispenser as well as two presets for Americano.
Using the machine, you can make two types of Americano:
Americano: 0.85 oz of espresso with 4.2 oz of hot water
or Americano XL: 1.35 oz of espresso with 5.4 oz of hot water.
Using these presets, Essenza Plus will brew the pod and follow it with the hot water. You don't have to switch between them, it will automatically do it.
On the down side, the presets are designed to brew a single pod only. What I would personally do is brew two shots on their own, the use the Hot Water button to add water just to get a stronger cup. But it all comes down to your taste. If you're making your Americano with a single shot, these presets will be perfect for you.
Make An Americano Using Creatista Pro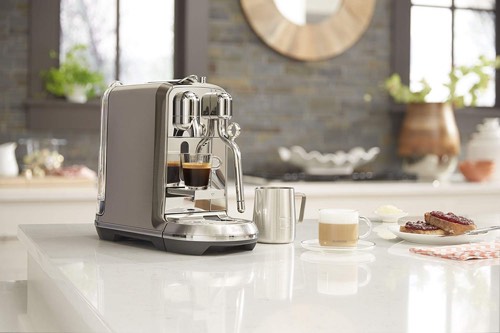 The Creatista Pro is a fantastic machine with presets for so many coffee drinks. While it doesn't have a Preset for an Americano, it has several presets for hot water ranging from 1.7 oz to 6.8 oz. Espresso volume is also adjustable from 1 to 2.3 oz volume, which is perfect for building your Americano.
All you have to do is select your preferred volume for espresso then for hot water to create your favorite Americano ratio.
How To Make An Americano Using a Vertuo Machine
With a Vertuo machine, you have more options than an espresso or lungo. Whichever Vertuo machine you use: Evoluo, VertuoPlus, VertuoPlus Deluxe or Vertuo Next… the preparation will be the same.
You can either use an espresso pod (1.35 oz), a Double-Espresso pod (2.7 oz) then add your preferred amount of hot water. However, I would recommend that you use the Gran Lungo pod size 5 oz (without adding hot water), if you haven't already. I find it to be the closest thing to an Americano without having to add hot water.
Unfortunately, none of Vertuo's machines (as of time of writing) have hot water on demand, so you'll have to use a separate kettle.
Pod Costs
One of my favorite things about Vertuo machines is the fact that you can make double espresso using a single pod instead of brewing two pods as you would using an OriginalLine machine. But, the difference in pod cost is something else to consider. Depending on your pod choice, brewing two pods of OriginalLine espresso can cost you about $1.5 for the two pods, while it costs $1.9 for a Double-Shot pod or two Espresso pods of Vertuo coffee. A Gran Lungo pod costs between $1.10 to $1.15 per pod, which is why I would recommend it as an Alternative to an Americano.
Coffee Content Per Pod
Whether you're going to use OriginalLine or Vertuo pods, they contain the same measurements of coffee grounds.
Espresso pods = 5g of coffee grounds.
So you're getting about the same amount of coffee grounds whether you use two espresso shots or one pod of double espresso.
How To Make Iced Americano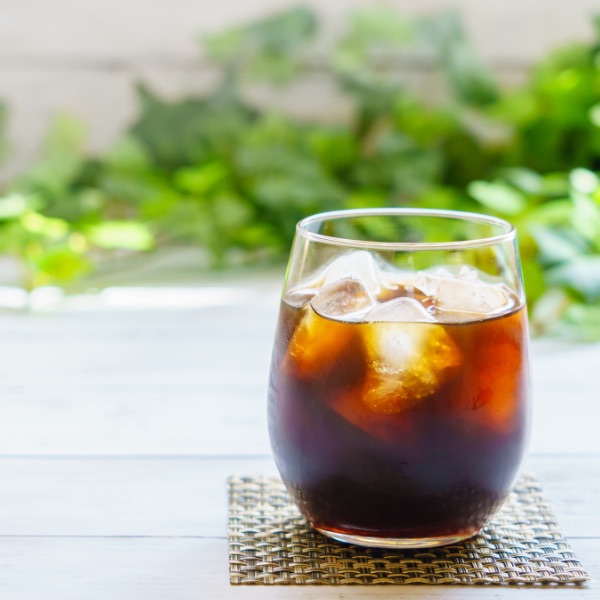 Making your Americano with ice isn't much different than the steps above. But there's two things you'll want to adjust:
Use cold water instead of hot, and
No matter which water ratio you'll choose to use, lessen the amount of water by 1/4 to 1/2, depending on how strong you want your coffee. This is because as soon as the ice starts to melt, it will substitute for the water content in your Americano, which will keep it tasting strong and balanced.