One of the great benefits of having a Keurig K-Cup brewer is that it's a mess-free way to brew a delicious cup of coffee. But you might notice that the mess could come from something else entirely, and that is having too many K-Cups laying around! You're always looking for your favorite K-cup, it's taking up too much space… just a total mess. Lucky for you, the solution to this issue is quite simple! Get yourself a K-Cups storage unit to organize your coffee pods.
Which K-Cups Holders and Storage Units are Best to Use?
This will depend on how you want to organize them. Do you prefer to put your favorite k-cups on display so you can easily choose and pick one? Or do you prefer to keep them hidden but still easily reachable? Whichever of these options you prefer, have a look at these:
DecoBros K-Cups Drawer: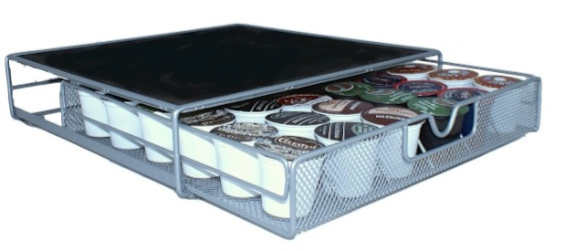 The bestselling organizer for K-cups. This drawer holds up to 36 K-Cups and can be stacked with more units to create more space. Rubber mat on top of this unit absorbs any moisture to keep your coffee pods fresh.

Mind Reader Anchor Coffee Pod Drawer: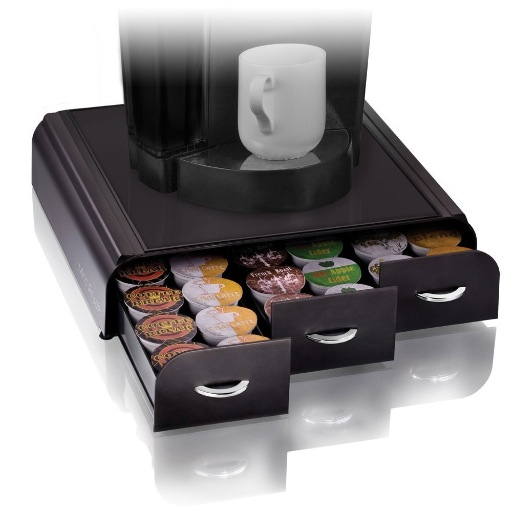 This one is actually perfect to use with any type of coffee pod (K-Cups, Nespresso, Vue… ) but will hold different amounts depending on the type. For K-Cups, it will hold up to 36. It gives you three separate drawers, giving you more options to organize the pod flavors/blends in different drawers.

Nifty Home K-Cups Carousel:
Now, if you want a cool way to put your k-cups on display, this would be it. The carousel holds up to 35 k-cups and rotates so you can easily grab the pod you want.

Coffee Keepers Under Cabinet Pod Holder:
This pod holder is perfect for keeping your coffee pods out of sight but a hand away! It's quite brilliant how it hides under your cabinet. The downside of this one though is that it holds less k-cups (24 pods), and it requires you to install it, which shouldn't be hard but does involve some work compared to other holders.

Mind Reader Eclipse 5-Drawer Pod Holder: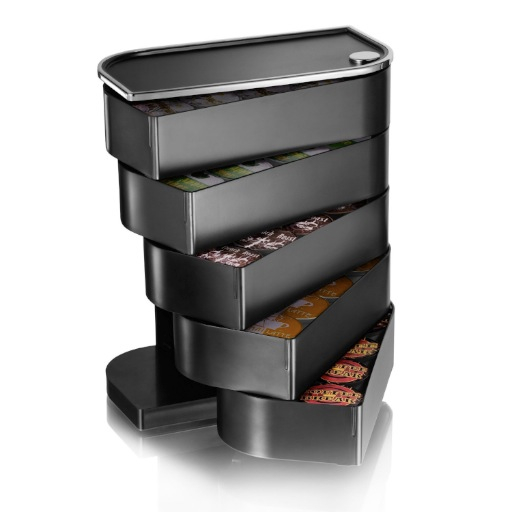 When it comes to capacity, this has the biggest of all previous holders. It holds up to 40 k-cups in 5 divided drawers for you to organize your pods as you like.